Kangana Ranaut calls Urmila Matondkar 'a soft porn star', faces the wrath on social media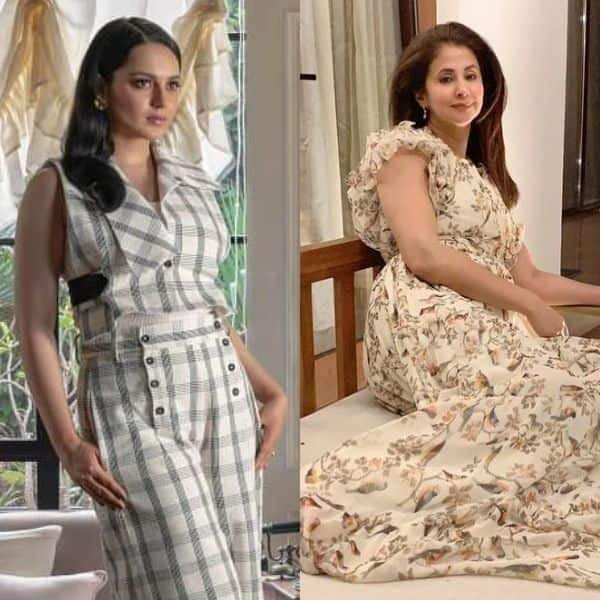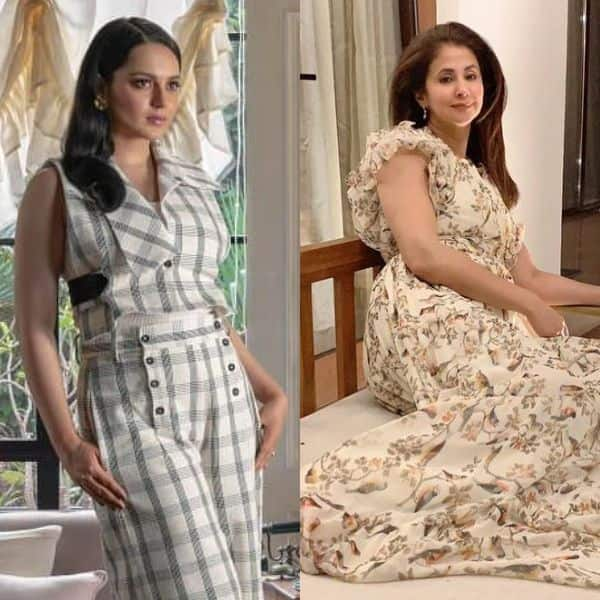 Yesterday, Kangana Ranaut did a long interview with senior journalist, Navika Kumar. In the interview, she spoke about how she felt that she was almost 'raped' when the Shiv Sena barged into her office space and demolished it. Kangana Ranaut, who is known for her rather caustic barbs went to the extent of calling Urmila Matondkar a 'soft porn star' . This happened after Urmila Matondkar in an interview said that Kangana Ranaut should not be living in Mumbai if she has so many issues. She said she should deal with the drug menace in Himachal Pradesh as it's where all the drugs originate from. As we know, the state has marijuana plants high up in the hills. Also Read – Kangana Ranaut calls Urmila Matondkar 'a soft porn star', faces the wrath on social media
Kangana Ranaut said that she saw a derogatory interview she felt that Urmila Matondkar mocked her. She said it was not tough for her to get a ticket. She said that someone like Urmila Matondkar who is not exactly known for her acting skills also got a ticket in politics. Kangana Ranaut said that Urmila Matondkar was known for doing soft porn. Needless to say, this left fans of the Rangeela actress rather upset. In her long career, she has delivered some versatile performances. Who can forget Bhoot or Janam Samjha Karo? Also Read – Trending Entertainment News Today – 'Industry offered me 2-minute roles, item numbers after sleeping with hero,' says Kangana, Siddharth Pithani reveals Sushant feared for his life after Disha Salian's demise
#UrmilaMatondkar Soft porn star.. @KanganaTeam is so fearless n open.. Full on daring she has ??pic.twitter.com/5J2UNuIh0C

— Crime Master Gogo (@vipul2777) September 16, 2020
Fans slammed Kangana Ranaut on Twitter. This is what they said… Also Read – 'Industry offered me 2-minute roles, item numbers after sleeping with hero,' says Kangana Ranaut
Dear @KanganaTeam have ever watched 'Ek Hasina Thi', 'Jungle' 'Rangeela' or 'bhoot'??? @UrmilaMatondkar is not only a better actor but a far more better human being than u. u r nothing but trash.#UrmilaMatondkar it's wrong 2 use #kangnapagalhai cause u r not crazy but dangerous

— Pampiadhikary (@Pampiadhikary1) September 17, 2020
I really felt bad that she called #UrmilaMatondkar a "soft porn actress" But @KanganaTeam spoke after she was hit by the war of words by none other than @UrmilaMatondkar Its really shameful act by u mam. Dont call urself a politician or actress its a shame!! #KanganaRanuat (2/3) https://t.co/Y4KcwBPABY

— Adthiya (@Rajagopalankan3) September 17, 2020
U know for an actress of such a stature ur words n behaviour was top notch cheap @UrmilaMatondkar I believe u too r under d influence of d party u represent. Madam itna overdrama karne ki jaroorat nahi thi. #UrmilaMatondkar https://t.co/yh5Zkbeko8

— Devki_MahadevUmaparvati (@DUmaparvati) September 17, 2020
If #UrmilaMatondkar is called a soft porn actress , what #KanganaRanawat is..!! Has she acted in some patriotic, social awareness generating, taboo breaking movies at the start of her career ?? Those who live in glass houses should not throw stones !! #KanganaRanaut #Urmila

— Tejas Pujare (@tejas_pujare) September 17, 2020
@KanganaTeam Kindly accept the mistake you have done by saying #UrmilaMatondkar #Soft porn. She is very talented and done struggle in her time. No need to derogatory remark on anyone. Your good work unnecessary gets hampered due to these kind of remarks. #KeepCalm

— Dr.Vineet Sinnarkar (@DrSinnarkar) September 17, 2020
If we talk very neutrally on both actress, Both are superstars.. Both have done many good roles & some bad roles on screen.
But when it comes to filthy & bullshit talking, rubbish nautanki off screen..@KanganaTeam wins over @UrmilaMatondkar #KanganaRanaut #UrmilaMatondkar https://t.co/wVryWVaqsc

— अभिजीत (@avsurya) September 17, 2020
Well, Urmila Matondkar had also called Kangana Ranaut a 'Rudali" in one of her interviews. It looks extremely distasteful to see such esteemed women throwing dirt on one another on huge platforms.
Stay tuned to BollywoodLife for the latest scoops and updates from Bollywood, Hollywood, South, TV and Web-Series.
Click to join us on Facebook, Twitter, Helo and Instagram.