Pranab Mukherjee's Health Worsens, Stays On Ventilator Support: Hospital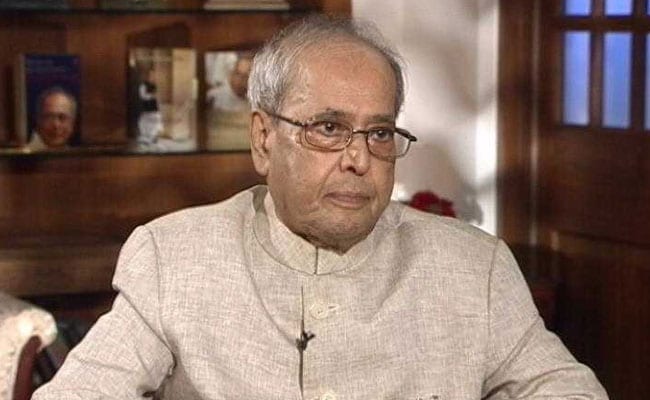 New Delhi:
Former President Pranab Mukherjee's health continues to remain critical, the Army Hospital in Delhi has said.
"The former President who underwent lifesaving emergency surgery for brain clot on 10 August 2020 has not shown any improvement and his health status has worsened. He remains on ventilatory support," the army hospital said in a statement.
Mr Mukherjee had tested positive for coronavirus when he went to the hospital yesterday for another procedure.